Savitur
Savitur: resonances of the Sun, Jupiter and Neptune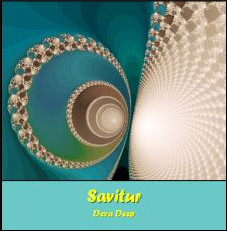 MP3 Order Code R04M

The Sun represents your being, your essence. That which you wish to express in life, your potential. Jupiter is the planet which energy broadens the mind. Jupiter also enhances growth, brings prosperity and interest in spiritual matters. Neptune is the planet of cosmic love: it calls upon dissolving of all boundaries in consciousness. "The drop falls into the ocean and becomes the ocean".

This music carries you into new dimensions and melts away all images… peaceful silence remains. Savitur is in particular appropriate for those who experience a joyful heart and open mind. Beings who are eagerly willing to detach from all that has been obscuring their view. These tones may bring consciousness to the realization of the One in All - appearing in Noble Silence. (The Absolute)

The original music from India, Nepal and Tibet is tuned to the resonance of the Sun, as in the sound/mantra 'Om'. The title of this CD 'Savitur' is chosen from the Gayatri Mantra. The Gayatri Mantra is known as one of the oldest prayers, as old as Light and Life-force itself. This prayer calls upon the Highest Wisdom; the brilliant possibility in the cosmos to realize ones True Nature. Our Sun symbolizes Savitur, meaning: the radiance in conscious awareness.


Listen to an audio sample of this CD:
Track No01 The Absolute
Track No03 OM