Sacha Offerings
Updated: 2015-05-29
For an overview and prices, click on one of the four following catalogs:
(In the catalogs you can get more information by clicking on the covers to the left)
Mantras & Bhajans (devotional songs)
Gayatri Mantra: CDs and book
Metta Meditation and Healing Music
Spiritual DVDs (videos) with satsangs, interviews and spiritual journeys with ShantiMayi.
Book, calendar and greeting cards from ShantiMayi and others.
This site is a basket full of offerings of ShantiMayi and the Sacha Sangha.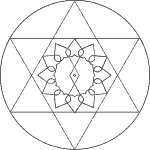 The sale of all our items raises funds to support the on-going projects of the Sacha Sangha.
© 2005 Sacha Sangha. Sacha Sangha is a spiritual non-profit organization of Heartful Beings.


visitors from 70 countries.